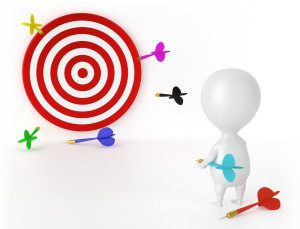 What is the purpose of having Quality Objectives?  Put simply, the Objectives are the tools that make the system pay for itself. The process of setting Objectives, from the high level of the Quality Policy through to the selection of key measures and the development of plans for achievement, helps an organisation to focus on a small number of activities that really make a difference.
Objectives should complement other business objectives  such as those related to growth, finance, profitability, the environment and occupational health and safety.
ISO9001:2008 does not specify how many objectives you should have or what they should be, but Clause 5.4.1 states The quality objectives shall be measurable and consistent with the quality policy. Clause 7.1 (a) calls for quality objectives not only for the quality management system but also for the product.
Stay tuned for more information on Quality Objectives in Part 2