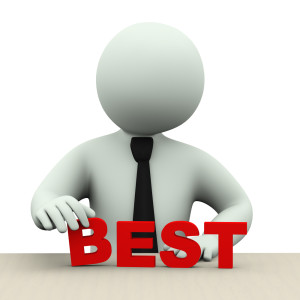 According to Wikipedia, a best practice is a method or technique that has consistently shown results superior to those achieved with other means.
The goal of attaining Best Practice is a fundamental component of the Management System Standards – ISO 9001, ISO 14001 and AS 4801 These systems use the concept of Continual Improvement to drive process improvements over time leading to significant return on the investment made in the system.
Your organisation's Management System has huge potential because these standards incorporate so much of what needs to be done right within an organisation.
Certification is the starting point, and with innovative adaptation of the requirements and open mindedness about various ways the Management System can contribute, your MS can provide increasing value to the organisation so that it becomes a competitive asset.
Not only will Best Practice through certification improve you bottom line by making your organisation more efficient, the presence of third party certification marks in your marketing materials will allow you to stand out from your competition giving you a distinct strategic advantage.
At ISO14001 Certification we are able to tailor a cost effective certification solution for you business that puts you ahead of the competition. Contact Us to find put how we can help.